Our Mission
True Recovery...
Is the healing of the human spirit. It is the recognition that we not only have the right to live, but the right to be happy. It is the ability to have a successful work life and satisfying relationships with family members and other loved ones.
People who have reached the state of true recovery feel comfortable with their parents, and siblings, find that parenting is an attainable skill not a mishmash of confusing feelings and responsibilities, and enjoy friendships based on mutual delight and sharing of intimacy, not a pained connection.
True Recovery...means being able to experience all the joy of life without dread or a fear that it will end, and that it's too good to be true." -Marilyn J. White, CASAC, NCAC II, Founder of Realization Center
Our Approach
At Realization Center we believe in you until you begin to believe in yourself.
We specialize in health issues such as depression, anxiety, post-traumatic stress, sexual trauma and, as necessary, family of origin issues, domestic violence, anger/stress management, school or job difficulties, co-dependency, family conflict, parenting difficulties. We can also help with DWI and court mandated substance use issues.
FEES:
Realization Center accepts insurance coverage through most major medical and union health-care plans. In addition, Medicaid and Medicare are accepted. Sliding fee scale is also available.
MEETINGS:
With over 85 groups a week at both facilities, Realization Center offers unparalleled flexibility: Monday – Friday 8:30am – 9:00pm and Saturday 8:30am – 2:00pm, crisis intervention, onsite 12 step meetings and programs for families and loved ones. Our multi-disciplinary team of professionals including Psychiatrists, Psychiatric Nurse Practitioners, credentialed Alcohol and Substance Abuse Counselors, LCSW's and LMHC's assures quality care in a safe, supportive environment.
Staff
Where it all began...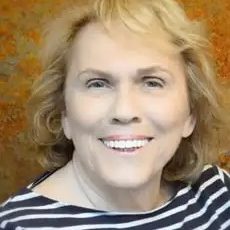 MARILYN J. WHITE
Center's Founder
and President
MARILYN J. WHITE
Center's Founder and President
Marilyn White founded Realization Center over 30 years ago to fulfill her dream of helping the underserved population struggling with addiction. In the 1980's these individuals included the gay and lesbian population. Many who were diagnosis HIV positive and unable to access treatment without stigma and shame. Over time the center grew to include two outpatient locations in Gramercy Park, New York City and downtown Brooklyn. Today Realization Center's multi-disciplinary staff compassionately treats individuals who struggle with addiction, chronic relapse, adolescent, young adult and mature population focused issues, and the dually diagnosed.
Marilyn opened the doors of Realization Center with dedication, compassion and commitment. She has worked with thousands of addicts and hundreds of addiction clinicians, MDs, residents, interns and social workers in her 40 years in the field. She has devoted her time, passion and most of her life to acting as both a champion and an advocate for those struggling with issues of addiction.
Marilyn never forgets her own journey from addiction to recovery. Her goal in creating the center has always been for every addict in need of help to have access to treatment. She can be found in the Center daily devoted to helping people committed to recovery and desire to lead fulfilling, productive lives. Her commitment can be felt and seen by clients and visitors alike on their first visit to Realization Center.
Marilyn was honored in 2013 for the Caron Foundation Addiction Professional Award.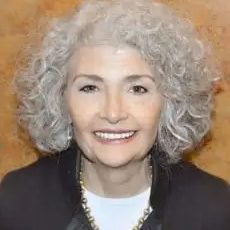 DIANNE SCHWARTZ
Chief Financial Officer and Director of Food Addiction Treatment Program
DIANNE SCHWARTZ
CASAC, CPA, CFO, DIRECTOR OF FOOD ADDICTION TREATMENT PROGRAM
Dianne joined forces with Marilyn White in 1988 to actualize the development and expansion of Realization Center. Dianne, a CPA in her first career, is now a seasoned clinician and because of her recovery and the suffering that comes with food addiction, her interest and passion is food addiction recovery.
Dianne developed the True Recovery Food Addiction Treatment Program at Realization Center and has been offering a 15 week lecture series for all clients on the relationship between their eating behavior and their alcoholism and/or drug addiction, how their eating affects their sobriety and potential for relapse and how it all began. Over time, as the reputation of the Food Addiction Treatment Program grew, individuals who had eating problems and did not use alcohol or drugs came into the program, and realized treatment success in food addiction recovery. Dianne's book "It's Not Broccoli, True Recovery From Food Addiction: is an outgrowth of that series.
Dianne can be found in the Center daily devoted to helping people recover and lead fulfilling, productive lives.
The Big Book of True Recovery from Food Addiction and Beyond, Now available at Amazon and Barnes & Noble.