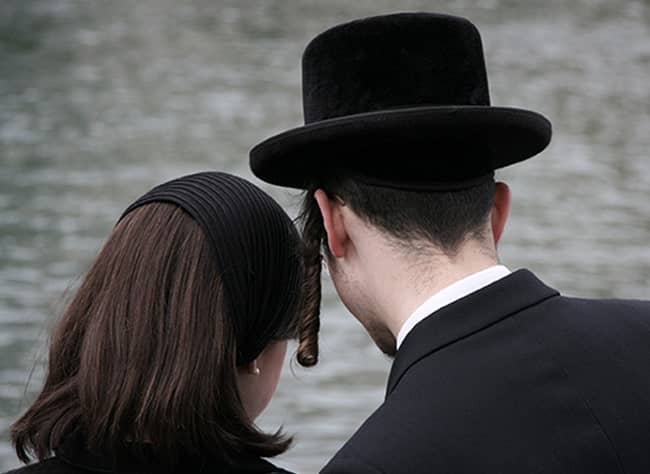 ORTHODOX JEWISH PROGRAM
The Orthodox Jewish Program at Realization Center is designed to meet the unique needs of the Orthodox client with substance use or substance use with co-occurring mental health issues. The Program provides appropriate treatment sensitive to religious and cultural concerns.
Realization Center will provide treatment for addictions and accompanying emotional issues utilizing Judaic heritage, learning and values. We will assist and guide the observant Jew to meet the stresses, anxieties and rigors of daily life without the need for addictive substances and without self-destructive behaviors. Realization Center recognizes the isolation and shame connected with the disease of addiction as it particularly affects Orthodox Jews.
SERVICES PROVIDED
Realization Center's treatment approach is predicated on the latest psychiatric/medical research as well as Jewish philosophical and Torah Orientation with regard to addictive diseases and psychological conditions. Maimonides stressed "the importance of mental health and improvement of behavior." The Torah calls for the preservation of health and not endangering oneself. Our treatment is in alignment with these philosophies.
Realization Center is renowned for combining state-of-the-art therapeutic techniques with complete confidentiality and sensitivity to halacha and hashkafah.
Realization Center's Orthodox Jewish Program, through a combination of ideals and inspirations drawn from traditional and contemporary Jewish sources, provide insight to the individual, towards the goal of leading a productive, drug and alcohol-free life by overcoming chemical dependency and improving self-esteem.
The expert psychiatric and clinical staff of the Orthodox Jewish Program at Realization Center conduct a thorough evaluation of each client's psychological condition and substance abuse history upon admission into the program.
Past treatment experiences are explored. A comprehensive individualized multidisciplinary treatment plan is formulated based upon the most advanced knowledge and techniques, and sensitive to the client's religious beliefs, culture and expectations.
---
Interventions may include:
Crisis intervention
Psychiatric evaluation
Psychopharmacology
Urine testing
Individual, group and family therapy
Treatment for eating disorders/food addictions
Treatment for psycho-sexual dysfunction and sexual compulsion
Realization Center is able to provide the most appropriate referrals and provide comprehensive information about available community resources through its knowledge of the Jewish Community and direct involvement with Orthodox programs and providers.
EDUCATIONAL PROGRAMS
A series of lectures and group workshops provide formal instruction on such issues as the disease concept, abstinence, compliance vs. surrender, relapse prevention, assertiveness, the medical aspects of the disease as well as family communication. Lectures are presented by Realization Center staff and by leaders in the addiction and mental health fields.
INDIVIDUAL THERAPY
One-on-one sessions with a psychotherapist/counselor are intended to help the client understand how addiction has affected his or her life. For example, clients who believe they have no control over their lives may try to feel in control through self-destructive behaviors. These behaviors are also used to repress memories or cope with fears.
Jewish values will be employed to help bolster the client's inner strength toward effecting mechanisms for change.
FAMILY SERVICES
Believing that the recovery, like the disease itself, affects the family unit, Realization Center regularly offers family therapy. Though not mandatory, it is an opportunity to gain a better understanding of the disease and recovery process. Uniquely Jewish values will be explored with respect to gender roles, Sabbath, holidays and celebrations, as well as customs and cultures particular to the community.
GROUP THERAPY
Through group therapy, clients learn that they are not alone in their illness or in their desire for recovery. Numerous experiential techniques, such as psychodrama, role-modeling and specialized psychotherapy are used in this healing process. The supportive group environment is a place to share feelings and fears, address family of origin issues, abuse, get feedback and learn new coping skills. Within the format, clients in a group of their peers can speak freely and express themselves honestly about their attitudes, feelings and thoughts in a non-judgmental give-and-take atmosphere of mutual trust leading to the individual's future growth, adjustment and development. As appropriate, separate men, women and teenage groups will be conducted.
SPIRITUALITY
Each client is encouraged to explore his or her relationship with a Higher Power. This journey into spirituality helps the client to realize that there are many sources of strength in recovery. The 12-step fellowship philosophies will be incorporated into the Orthodox Jewish client's belief system, as endorsed by Rabbi Abraham Twerski.
REFERRAL PROCEDURE
Clients may refer themselves to Realization Center or be referred by public agencies, Jewish social service agencies, families, schools or by other treatment service providers. The first contact may be made by telephone with the intake coordinator. An appointment will be scheduled for a complete Bio-Psycho-Social Assessment, usually within 24 hours. Walk-ins are also accepted.
*Additionally, both Hebrew and Yiddish are spoken at Realization Center.
CENTER HOURS
Realization Center Orthodox Jewish Program will be open to provide clinical treatment services Monday through Thursday from 8:30AM until 9:00PM and Friday, 8:30AM until 2:00PM.
The Jewish Orthodox Program will be closed on the Sabbath and all major Jewish holidays. A message may be left on the 24 hour hotline at any time and a clinician will return your call at the earliest possible convenience.