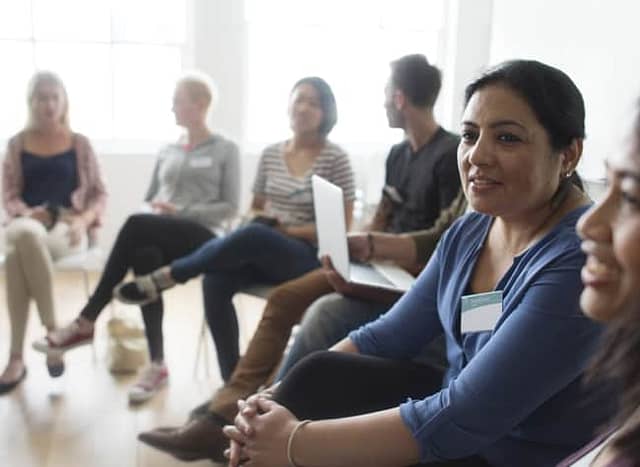 If you have any questions or would like to speak to you a trained clinician, call us at (718) 342-6700 and ask for our intake department. We will discuss the program with you in detail answering any and all your questions. This phone call is confidential.
IF YOU WOULD LIKE TO PARTICIPATE IN OUR MANHATTAN MEETINGS PLEASE CLICK HERE.

12 STEP BROOKLYN MEETINGS
MONDAYS
TUESDAYS
6:30pm Grey Sheeters Anonymous
WEDNESDAYS
THURSDAYS
FRIDAYS
6:30pm Underearners Anonymous (UA)
SATURDAYS
11:00am Grey Sheeters Anonymous
SERVICES PROVIDED
IF YOU, OR SOMEONE YOU KNOW:
May have a problem with alcohol/substances/behaviors (including food and sex addiction)
May be presenting with depression or some other problem but might be "self medicating" with alcohol/ drugs/ food;
Needs a detox but can't (or won't) go inpatient
Is resistant to formal treatment for chemical dependency – or is in denial about their problem
Is HIV positive and needs chemical dependency treatment
WE HAVE THE EXPERTISE TO PROVIDE:
Evaluation and screening
Education (for you, your family, your friends, your staff or your client)
Interventions (both work and family)
Direct treatment for any kind of addiction
Buprenorphine maintenance
Family services
Back to work conferences and supportive services for employers (including drug screens and progress reports)
Mental health services as well as chemical dependency treatment
An attractive and dignified setting for clients of ALL sexual orientations
Please contact us at our Manhattan Location: (212) 627-9600 or our Brooklyn location: (718) 342-6700.
A FEW SUCCESS STORIES
"Keep doing what you are doing!" – a former client
"I greatly appreciate the service that had been provided for me." – a former client
"Thank you! You are great!" – a former client
"Very Good, no complaints! One of the best!" – a former client