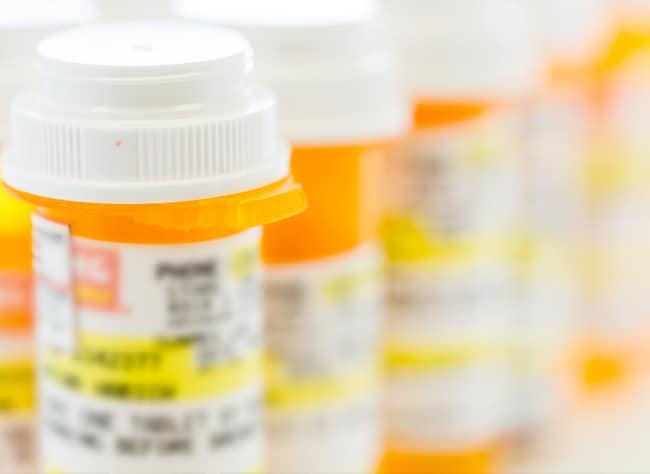 On Saturday, April 27th, 2013 , the NYPD along with the Drug Enforcement Administration (DEA) will be participating in a nationwide prescription drug take-back plan. This initiative allows everyone including pharmacists, to dispose of unwanted or expired pills, which will help prevent the abuse and the theft of these medications.
If you have any unused or expired medication that you would like to dispose of please bring it to (list will be updated periodically as we get information):
SATURDAY, APRIL 27TH
Manhattan:
7th Precinct (19 1/2 Pitt Street – Lower East Side)
10th Precinct (230 West 20th Street – Chelsea)
13th Precinct (230 East 21st Street – Stuyvestant Town)
20th Precinct (120 West 82nd Street)
25th Precinct (120 East 119th Street)
Lenox Hill Hospital (100 East 77th Street – Lobby)
Bronx:
42nd Precinct (830 Washington Avenue – Morrisania)
45th Precinct (2877 Barkley Avenue – Schuylerville)
46th Precinct (2120 Ryer Avenue – Fordham)
48th Precinct (450 Cross Bronx Expressway – Fordham)
Brooklyn:
61st Precinct (2575 Coney Island Avenue – Homecrest)
68th Precinct (333 65th Street – Bay Ridge) between the hours of 10:00 a.m. and 2:00 p.m.
78 Precinct (65 Sixth Avenue – Flatbush)
84th Precinct (301 Gold Street)
90th Precinct (211 Union Avenue – Williamsburg)
Queens:
100th Precinct (92-24 Rockaway Beach Blvd – Far Rockaway)
112th Precinct (68-04 Austin Street – Forest Hills)
Forest Hills Hospital (102-01 66th Road)
St. John University/ College Of Pharmacy (ROTC Reserve Building – 168-10 Goethals Avenue – Jamaica)
Staten Island:
120 Precinct (78 Richmond Terrace – St. George)
Richmond University Medical Center (335 Bard Avenue)
Staten Island University Hospital – North (475 Seaview Avenue – Lobby)
New Jersey:
Bayonne Police Department (630 Avenue C, Bayonne, NY 07002)
Bogota Police Department (375 Larch Avenue, Bogota, NJ 07603)
Carlstadt Police Department (Stop & Shop – 675 Patterson Avenue, Carlstadt, NJ 07072)
Clifton Police Department (900 Clifton Avenue, Clifton, NJ 07013
Edgewater Police Department (55 River Road, Edgewater, NJ 07020)
Essex County Sheriff's Office (Partol Headquarters – 115 Clifton Avenue, Newark, NJ 07104
Fairview Police Department (370 Fairview Avenue, Fairview, NJ 07022)
Fort Lee Police Department (1327 16th Street, Fort Lee, NJ 07024)
Hasbrouck Heights Police Department (320 Boulevard, Hasbrouck Heights, NJ 07604)
Hudson County Sheriff's Office (257 Cornelison Avenue, Jersey City, NY 07302)
Kearny Police Department (237 Laurel Avenue, Kearny, NJ 07032)
Lyndhurst Police Department (Lyndhurst Shopping Plaza – 425 Valley Brook Ave., Lyndhurst, NJ 07071)
North Arlington Police Department (H&B Pharmacy – 98 Ridge Road, North Arlington, NJ 07031)
Nutley Police Department (228 Chestnut Street, Nutley, NJ 07110)
Ridgefield Police Department (234 Main Street, Ridgefield Park, NJ 07660)
For those of you who cannot make it on Saturday, there will be boxes to drop off these items in front of the following precincts tomorrow (Friday, April 25th):
Brooklyn:
90th Precinct (211 Union Avenue)
66th Precinct (5822 16th Avenue)
71st Precinct (421 Empire Blvd)
For a complete and accurate list, please check out – here.