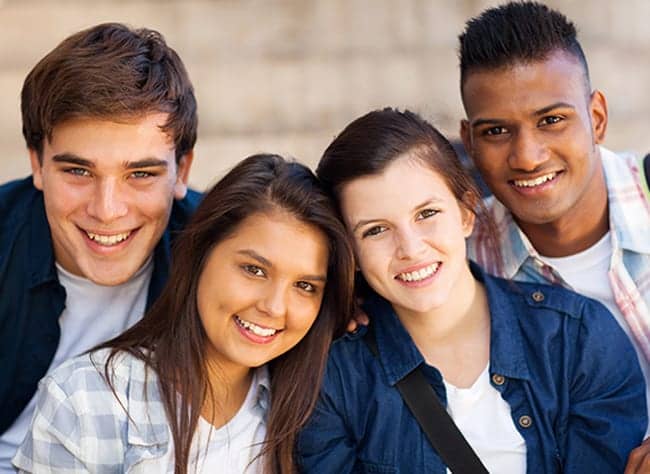 APRIL IS ALCOHOL AWARENESS MONTH
The month of April is the 27th Annual Alcohol Awareness Month sponsored by the National Council on Alcoholism and Drug Dependence (NCADD). In recognition of this year's focus on alcohol use by young people, OASAS hosted three regional conferences targeting the prevention of underage drinking.
Held in Albany, New York City, and Rochester in March and April, these training sessions emphasized a multi-system collaboration to fight underage drinking in New York State.
OASAS' partners in prevention include the federal Substance Abuse and Mental Health Services Administration (SAMSHA), the New York State Police, the New York State Association of Chiefs of Police, the New York State Sheriffs' Association, and the National Guard, as well as community coalitions and prevention providers.
"We encourage parents to talk to their children about underage drinking," said Commissioner González-Sánchez, "However, these messages have little power if they are not reinforced by the culture around them. We have to make it difficult for teenagers to get their hands on alcohol. The laws against underage drinking have to be visibly enforced to deter teenagers from drinking, and that is what environmental prevention is all about."
The dangers of underage drinking include a host of health and social risks. For example, 19 percent of all traffic fatalities in New York State involve drivers between the ages of 15 and 20 who have been drinking.
In addition, teenagers, with their still-developing brains, are more sensitive to the addictive properties of alcohol than adults. According to the National Center for Addiction and Substance Abuse at Columbia University, if young people put off using any addictive substance until they are age 21 or older, they have a 1 in 25 chance of developing a substance use disorder. When they begin using before 18, the odds are much grimmer: 1 in 4. Every year that that young people delay the onset of use until they reach their mid-20s, the better off they are.
"During Alcohol Awareness Month, we recognize the damaging effects of alcohol, but also the success of prevention, treatment, and recovery," said Commissioner González-Sánchez. "People need to be aware that alcohol dependence is a chronic disease that can be treated, just like we treat other chronic disorders such as diabetes and hypertension."
In 2012, an estimated 1.2 million people needed treatment for alcohol dependence in New York State. OASAS oversees one of the nation's largest addiction services systems dedicated to Prevention, Treatment and Recovery, with nearly 1,650 programs serving over 100,000 New Yorkers on any given day.
OASAS encourages you to use Alcohol Awareness Month to educate yourself and your loved ones about the dangers of drinking too much. A new State website Talk2Prevent.com is designed to help adults talk to teenagers about alcohol. A hotline is available for people to anonymously report underage drinking and the people enabling it: 1-866-UNDER-21.
And for all New Yorkers struggling with an addiction—or whose loved ones are struggling—help and hope are available. The state's toll-free, 24-hour, 7-day a week HOPEline, 1-877-8-HOPENY, is staffed by trained clinicians who are ready to answer questions, offer treatment referrals, and provide other vital resources to facilitate that first step into recovery.
For more information, please visit www.oasas.ny.gov
Follow OASAS: Twitter / Facebook / YouTube / Flickr