Hear Marilyn White respond to the question, " Why is substance dependency so hard to treat for drug addicts?" For more information on our substance abuse treatment options in New York, give our Union Square location a call at 212-627-9600. We are only a phone call away.
It's a relationship between the person and the drug they're using, whether it's food, alcohol, drugs, whatever it is, and it's really hard to get in between that. I mean it's part of you. You'll give up your child for a bottle of booze, and we see it, we see it with people.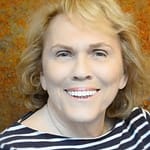 Marilyn J. White
CASAC, NCAC II Executive Director, CEO
The founder, began Realization Center 29 years ago to fulfill her dream of helping both the underserved and the inadequately served addicted population at large.