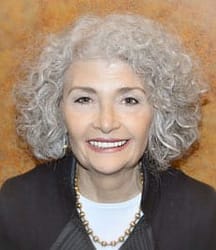 CASAC, CPA, ADMINISTRATIVE DIRECTOR, CFO, DIRECTOR OF FOOD ADDICTION TREATMENT PROGRAM
Dianne joined forces with Marilyn White in 1988 to actualize the development and expansion of Realization Center. Dianne, a CPA in her first career, is now a seasoned clinician and because of her recovery and the suffering that comes with food addiction, her interest and passion is food addiction recovery.
Dianne developed the True Recovery Food Addiction Treatment Program at Realization Center and has been offering a 15 week lecture series for all clients on the relationship between their eating behavior and their alcoholism and/or drug addiction, how their eating affects their sobriety and potential for relapse and how it all began. Over time, as the reputation of the Food Addiction Treatment Program grew, individuals who had eating problems and did not use alcohol or drugs came into the program, and realized treatment success in food addiction recovery. Dianne's book "It's Not Broccoli, True Recovery From Food Addiction: is an outgrowth of that series.
Dianne can be found in the Center daily devoted to helping people recover and lead fulfilling, productive lives.
Congratulations to Dianne for being a presenter at The 45th Annual Addictions Institute -Innovations in Addictions Treatment: Shifting Patterns for Changing Times to be held on June 5th! "Exploring the Real Culprits in Food Addiction – It's Not Broccoli!"
Watch Dianne's most recent video blog about Food Addiction… Exploring the Real Culprits in Food Addiction – Its Not Broccoli!