It certainly is possible to restore a workable way of eating after binge eating, listen to what Dianne has to say about the matter in this video. We have seen thousands of our clients successfully achieve an addiction-free life, and you can do. For more information, give our Union Square location a call at (212) 627-9600.
When people come to the center, they say, "I can't stop eating," "I'm killing myself," "I can't lose weight," "I'm hopeless," "I feel hopeless," "I feel helpless," "I tried everything under the sun, can you help me?"
And after their first education group, the fog starts to lift and the idea that this is addiction starts to make sense.
And certainly it is possible for people with food addiction to restore a workable way of eating, and yes, here at Realization Center. Just ask thousands of our successful clients who are living an addiction-free, fulfilling life, free to enjoy and be present for all that life has to offer.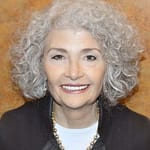 Dianne Schwartz
CASAC, CPA Administrative Director, CFO
Dianne joined forces with Marilyn White in 1988 to actualize the development and expansion of Realization Center.